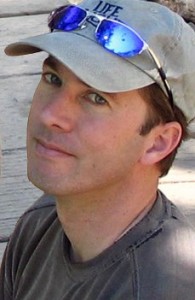 Shaun Roundy began his study in energy healing three decades ago and has continually innovated to discover and implement faster, deeper, more effective techniques.
He has studied various healing modalities, including Holodynamics, becoming a Reiki Master Teacher, and working as ZYTO Corp's VP of Training & Customer Success.
He is passionately idealistic about individual potential and seeks to persuade others to believe in themselves, conquer fears, and live their dreams.
He has excelled in many other areas as well, including:
Master's degree in English. Bachelor's degree in Liberal Arts & Sciences with honors and five minors.
Taught writing and critical thinking for 15 years at Utah Valley University, Utah State University, and the Beijing Petroleum University (ESL).
Author of several books, available on Amazon.com.
Major media appearances: NPR's All Things Considered, Discovery Channel's Raging Planet: Blizzards, KUED's Secrets of the Lost Canyon, and many appearances on the nightly news.
Utah County Sheriff Search and Rescue volunteer since 1999.
Mountain Rescue Association Intermountain Region Chair, vice chair or secretary since 2008.
Outdoor enthusiast. Climber, skier, sailor, biker, runner, backpacker, etc.
Extensive world travel. Fluent in three languages, conversant in several others.
Other highly skilled energy healers and talented healers-in-training sometimes cooperate with Shaun in this work and may eventually be featured here as options you may choose for your healing sessions.
Comments
comments